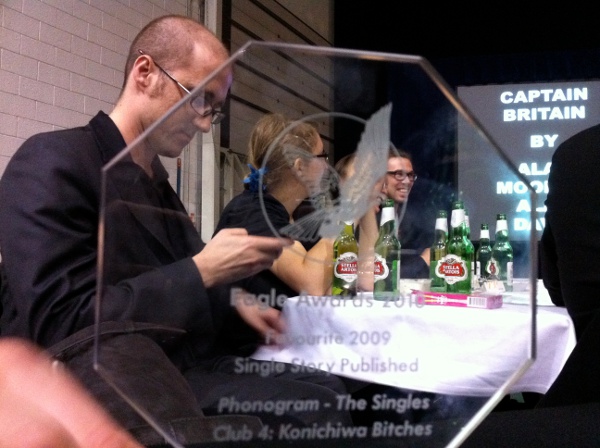 As I mentioned in brief on Saturday, Team Phonogram had a good night at the Eagles. Jamie won Best New Artist and Konichiwa Bitches won the best single issue. I knew eventually Phonogram's seven single-issue structure would pay off. And here I am, displaying my award.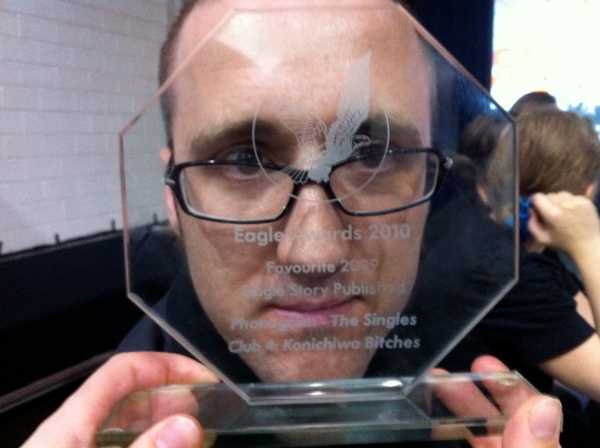 Sadly, in a particularly Phonogram-typical twist, such success couldn't last. On Sunday afternoon, there was a little accident involving leaning, gravity and a hard, hard floor.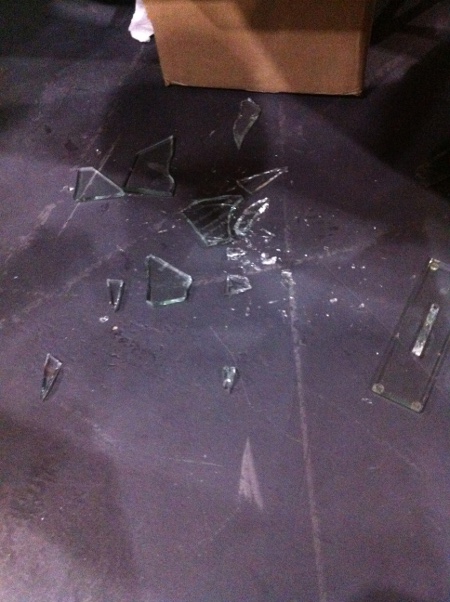 The word went around the hall. The tweets cried across the net. Pretty much all of them said "Oh, Kieron". But my infamous clumsiness hadn't claimed another glassy victim. It was a Phonofriend, who was so mortified we came close to almost to saying that we didn't want the award anyway, and she had done us a favour.
The pieces were collected, and put on display.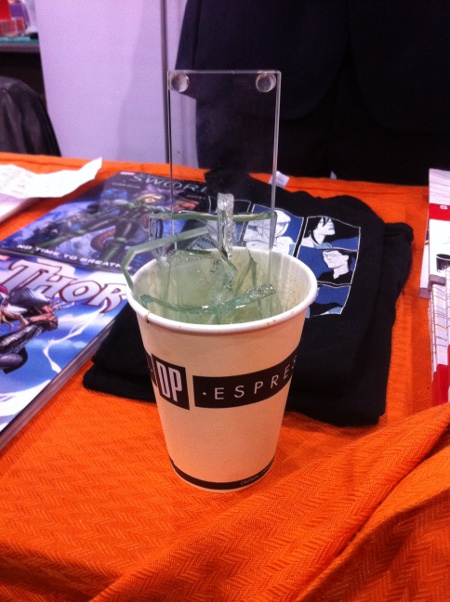 If you want a single image to encapsulate the whole Phonogram story, that's it.
****
Congratulations to all the winners, who've done splendid stuff which has been rightfully recognised. I want to give a special mention to the winner of the best British black and white comic, Accent UK's Whatever Happened To The World's Fastest man. I want to do an actual review of it, as I read it on the way home from the con and was totally charmed. If I don't, I'll hand over to Richard Forbidden Planet's review. It doesn't appear to actually be able to be ordered online yet, but I know it's in previews for November, so you should be able to order it via your local shop. Alternatively, you can buy it in person at Thought Bubble in Leeds. Consider it recommended.
Con was splendid, and congrats to everyone for making it run smoothly. The MCM really is a convention unlike any other in the UK, and I'm always glad when I'm there. Though I'm always incredibly tired and broken after having been there. I know the risks, but they're worth it.
All photos courtesy of Matt Sheret.